SIG Manager
With the Assistant Manager, coordinates the business of the SIG acting as liaison to STC and the SIG leadership structure. Attends monthly SIG Leadership meetings and administers budget. Arranges meetings with AC SIG leadership and plans AC SIG involvement at the annual STC Summit.
Sally Henschel, Ph.D., Midwestern State University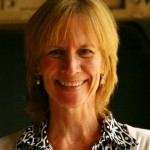 Sally specializes in technical and professional communication, rhetoric of technology, and information design. She is an Associate Fellow of the Society for Technical Communication and the recipient of the Jay R. Gould Award for Excellence in Teaching Technical Communication, the Frank R. Smith Outstanding Journal Article Award, and the STC President's Award. Her work has been published in a variety of journals including
Technical Communication, Programmatic Perspectives, Intercom, Kairos,
and the
Journal of the American Studies Association of Texas
. Dr. Henschel currently is researching programmatic issues in technical and professional communication and trends in the communication core curriculum. Contact
sally.henschel@

null

mwsu.edu
---
 Assistant SIG Manager
In addition to serving as assistant SIG manager, coordinates the Student Infographics competition.
Lisa Meloncon, Ph.D., University of Cincinnati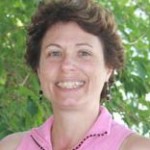 Lisa is a senior member of the STC and Assistant Manager of the STC Academic SIG. She is an associate professor of Technical Writing at the University of Cincinnati and the director of the Urban Health Research Center. One of her primary research areas is academic programs and curricula. Lisa also does research on communication practices in health and medicine, specifically the display of information, health literacy, and the role of technology on health care. Contact
meloncon@

null

tek-ritr.com
---
Communications Director (website and newsletter)
(open)
---
List Manager
Beth Bailey, ION Solutions ABSG and University of Maryland University College
---
SIG Administrative Council Advisor
Pam Estes Brewer, Ph.D., Mercer University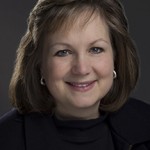 Pam served as the Academic SIG Manager from 2010-2015. She has worked as a technical communicator for such companies as LexisNexis® and Cincom Systems® as well as for the Small Business Innovation Research council. She is an Associate Fellow in the Society for Technical Communication (STC), Academic SIG Manager, and a 2014 recipient of the Jay R. Gould Award for excellence in teaching technical communication and the STC President's Award. She is a member of the editorial staffs for
IEEE Transactions on Professional Communication
and
Technical Communication
. Dr. Brewer's book on international virtual teaming is soon to be published by the IEEE Press at Wiley. Contact
brewer_pe@

null

mercer.edu
Craig Baehr, Ph.D, Texas Tech University
Develops and implements programs that directly support the priorities as identified by the SIG membership. These programs, such as informational webinars, may also provide some income for the SIG beyond the basic STC funds. From 2010-2015, Craig coordinated the SIG's website, newsletter, and blog as well as evaluated other media and social networking options that might facilitate the business of the SIG.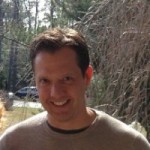 Craig is an STC Associate Fellow and Professor of Technical Communication and Rhetoric at Texas Tech University. He is program director of the STC Academic SIG, Co-Chair of the Technical Communication Body of Knowledge project, and faculty sponsor for the STC Texas Tech University Student chapter. He is author of
Web Development: A Visual-Spatial Approach
and
Writing for the Internet: A Guide to Real Communication in Virtual Space
. Previously, he worked as a technical writer and trainer for ten years for the U.S. Army Corps of Engineers. Contact
craig.baehr@

null

ttu.edu
---